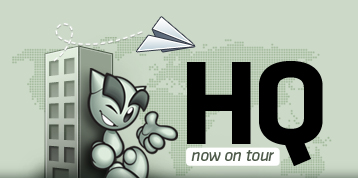 Back at the hotel from a brilliant day with deviants here in Warsaw, we will provide a detailed update in the next day, however we are up early and flying to Istanbul in the morning (7am, flight at 9!) so it may take a moment for the full update.
As a quick summary, we had a record turn out of over 200 deviants. It was incredible! Hundreds of photos to come, but
Heidi
and I wanted to thank you guys for being extremely welcoming and extend an especially warm thanks to those who traveled for many hours to come to the meet.
I can't believe that kid jumped in the fountain. Actually, three people did...
snake6630
LupusShetani
and
skrzymek
- LOL! (Thanks for the names guys!)
More soon


&

Thanks to
Lapis-Razuri
and
alexis-the-angel
for this list of many of the deviants who attended. If your name isn't here let us know!