We're always trying to improve the deviantART member experience. While many of our site upgrades are taken directly from community feedback, every once in a while we (administrators) need to trust our instincts. For many years, our gut was telling us that submitting content to deviantART was becoming bloated. Not only was it confusing for new deviants, but we found that there was redundancy in the systems as well as the content. We needed a fix. We made a fix. And it's coming soon!

A Unified Submission Process
There will soon be a single system to submit
all
content. What's that mean? Well, all new content (including deviations, journals, group blogs, and news articles) will be be submitted from a single page. So, you will have a single publishing platform, and you will be able to decide where it should be posted -- whether in your journals, news, or gallery. This page will have a snazzy WYSIWYG editor, allowing for rich editing of your posts.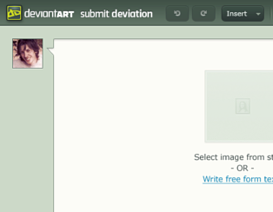 All Content Will Become Deviations
With the single submission page, all content will be transitioned to our deviation infrastructure. So, yes, journals will become deviations. Nutty, eh? With that, you'll get all the benefits of the deviation system such as: being able to

journals, hiding journals from non-deviants, sharing settings, storage, blog searching, comment disabling on group blogs, journal :thumb: codes, and more! (And fear not, the Journal tab on Profile Pages will still exist, as will Journal notifications in Message Centers.)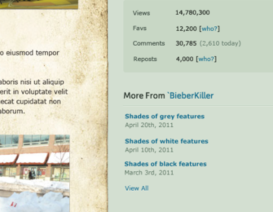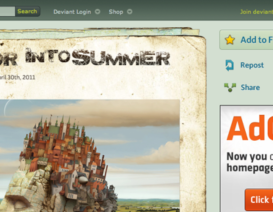 Re-posts
With the merger, we thought it would be awesome if you could re-post to different locations (e.g., as a group blog
and
your journal). Additionally, we designed it so that other members will be able to "feature" your blog in
their
journal. With reposting, full attribution will be given to the original author, with comments, replies, and favs going to the author's Message center.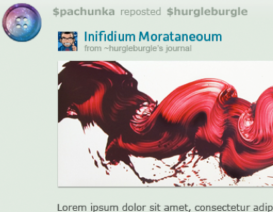 Did you catch all that? Good!

So, be sure to keep an eye out. These updates will be coming to a neighborhood near you quite soon.

Deviously Yours,
-Matt
aka
`
mattdanna


Eager for more info? Here's some Q&A with a couple of our Product Managers, $pachunka and `OnlyTheGoodNotes, who worked on this change:
Of these new changes just initiated at dA, which do you feel are most significant and why?
$
pachunka
: I think it's really exciting that we're giving Journals & News a boost - actually being able to add them to your Favourites area, and getting extra options that deviations have had for a long time - it just makes some really cool combinations - like critique-requests on news, or submitting a blog entry to multiple groups, like you can with deviations.
`
OnlyTheGoodNotes
: As somebody who is relatively new to dA, it has taken a while for me to understand the current ecosystem (10 years worth of stuff!). What I've found though is that there is some incredible content buried beneath the layers. My hope is these changes will help simplify the architecture of the site, which will make it easier to find, share, and contribute that great content.
Regarding this change in the submission process What has been a personal pet peeve of yours that has now been resolved?
$
pachunka
: Well, there's some pretty exciting -other- stuff coming to submission soon that solves every pet peeve I've ever had with submission in my life, -but- in the case of these changes, I'd say it's the attractiveness of the literature-writing environment - it's meant to be an artistic environment, and the old literature text box ain't pretty. That, and the 'publish' step makes it much easier to understand what-is-actually-getting-submitted-where for brand new deviants.
Can you give examples of what you feel members have been frustrated in trying to do in the past – which have now hopefully become doable?
$
pachunka
: I've seen "I wish I could +fav this journal" written a lot - so that's totally taken care of. I also think this is a start for making literature submissions much less stressful to make - since you don't need to know any special code tricks to get basic formatting! Oh, and being able to put deviation thumbnails in your journal is something we should have had ages ago - that's gonna be great - something premium members have had for a long time, that now everybody gets to play with.
With these new improvements, how do you feel about the direction that dA is heading in?
`
OnlyTheGoodNotes
: It makes me incredibly excited about the future. It shows me that we can not only respond to users, but also continue to innovate. We can not only respond to the community, but also raise the stakes. There's a lot of great stuff on the way.