You may have already heard, but we just launched a new feature as part of the Premium Membership package...
Premium Members now receive an ongoing 10% discount on Prints and deviantWEAR purchases!
That means they'll be saving 10% on all Photo Prints, Fine Art Prints, Wrapped Canvases, Art Gifts, T-shirts, Backpacks, Hoodies, and the rest of our devious gear. If that wasn't a sweet-enough deal, we've made it so that this discount stacks with most other sales that happen in our shop. For example, if we're running a 15% discount on Fine Art Prints, Premium Members will get a total of 25% off because of their additional 10% discount.

Why are we doing this?
Why not?! We wanted to add this discount as a small token of our appreciation for all the support Premium Members provide us. While we have many more upgrades in the works for the Premium Membership package, I'm excited that we were able to get this to you all in time for the holiday season.

How's it work?
The Premium Membership discount will automatically show in the cart checkout process. If you do not have a Premium Membership, you'll see something like this: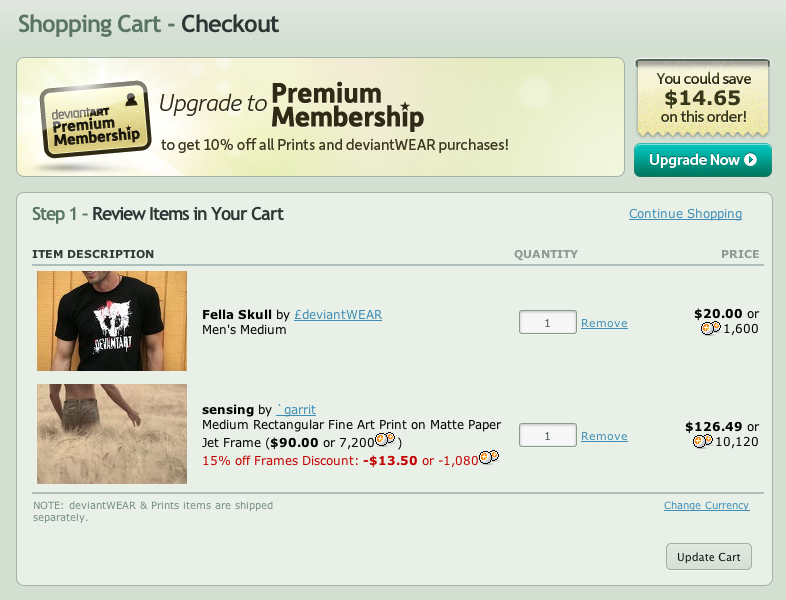 And if you have a Premium Membership, you'll see your total savings before the final total: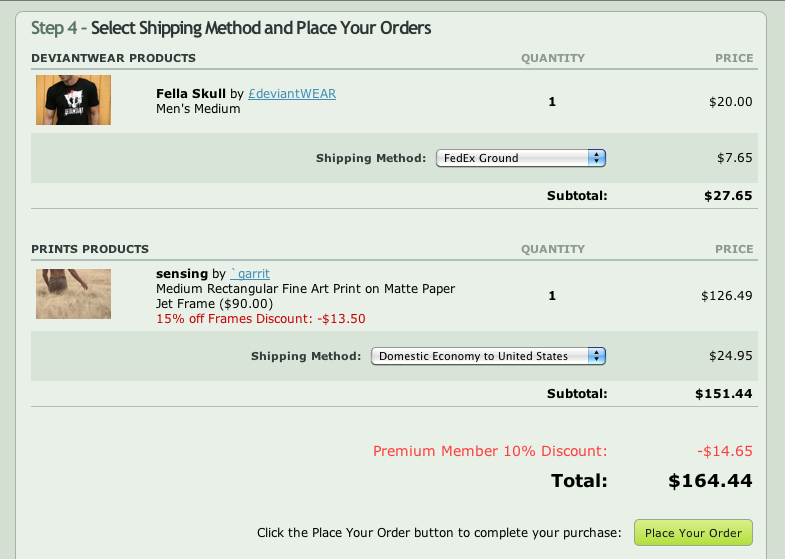 Does it work when buying Prints and deviantWEAR for other members?
It sure does! If you have a Premium Membership and you purchase a print or deviantWEAR product for a fellow deviant from their wishlist, the discount will apply during checkout.
Interested in going
Premium
? Be sure to check out our
Premium Membership benefits page
to read all about the program. Premium Members enjoy an ad-free experience, increased levels of customization, more ways to browse and show art, tools for selling art, and now 10% off in our shop.
We hope you enjoy this new benefit (and savings). More to come! Stay devious!
Deviously Yours,
Matt