Journal Entry:
Thu Sep 29, 2011, 3:21 PM
Sta.sh is deviantART's new upload and publishing platform -- home to all of your images, writings, Flash/animations, and everything in between.  Once you've uploaded something via Sta.sh, you'll be provided a special URL.  This URL is known only to you and can be shared with others before officially publishing the work to deviantART.  But that's not all!  While this version of Sta.sh is fully functioning, it will soon also allow the ability publish to other major platforms on the Web in addition to deviantART.  

How does it work?

  Drag and drop as many files as you'd like into your Sta.sh (up to 2 GB), or use the "Upload Files" button. Sta.sh offers faster uploads than ever before. Submissions will stay in your Sta.sh, and not appear in your deviantART Gallery or to your Watchers, until you say so.

  Each item in your Sta.sh has a unique URL.  You can share these links with anyone you'd like -- friends, family members, fellow art enthusiasts, etc.  (Perhaps to gather more-private Critiques before publishing works to your Gallery!)

  Items can be arranged in re-nameable stacks (similar to folders), providing greater organization of your files.   

  When ready, choose a Stashed item and submit it as you normally would -- selecting a category, providing a description, and customizing the rest of your options.  Once finished, click "Submit" to broadcast your masterpiece to your Gallery, Watchers, Groups, and more!
There's more to come!
Sta.sh will soon include Sta.sh Writer (for things like literature and journal/blog posts) and deviantART Muro features.  It will also integrate with your deviantART and online life in various and exciting ways.  Sta.sh is the beginning of a creative suite you can take with you wherever you go.  Developers are already making programs that are capable of uploading to Sta.sh.   

Ready to check it out?
Sta.sh is first being released to all Premium Members, before its wider release to the entire deviantART population.  To access Sta.sh, you'll need a
Premium Membership
.  
Premium Members can visit
http://sta.sh
to get started (or access Sta.sh from the main drop down menu in the deviantART header).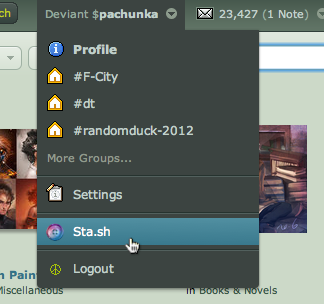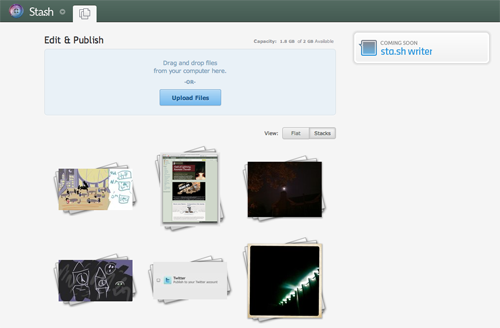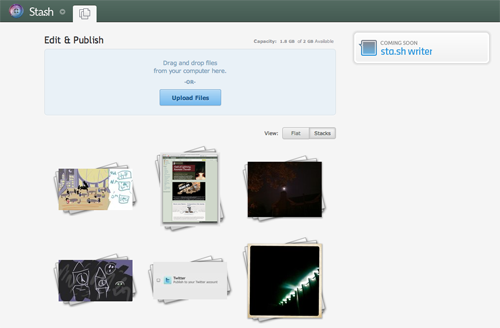 Special thanks!
Sta.sh has been a collaborative effort.  The following deviantART admins were essential in bringing Sta.sh to life!
Tell us what you think!
All comments, questions, or suggestions should be posted as comments to this blog.  Thank you, and happy submitting!
~
Heidi